With Further Adventures in Finance and Felony unlocking a plethora of new vehicles, slick attire, Executive Suites and more for
gta 5
Online, as well as upping the ante with new VIP and Executive works, there's been plenty for seasoned and budding photographers to work with in our latest Snapmatic Photo Challenge. Here we proudly present the chosen selections for the #CEO Snapmatic Challenge with our top five picks and some great honorable mentions below.
For those still brimming with creative ideas for your GTA Online Organization, don't miss out on the chance to take part in the #CEO Rockstar Editor Contest, where showing us the hard work your Organization specializes in could bag you some seriously impressive prizes. Check out the full details here.
#CEO SNAPMATIC WINNERS
Thanks to all you creative folks who submitted their entry to the #CEO Snapmatic Photo Challenge and congrats to our five winners, who each scored a GTA$1,000,000 award.
View From The Los by slimsy1901
Don't Miss a Chance by Nightrain-G-
She Knows What She Wants by maks55amg
ピルボックス・ヒル by K-R-S-W
The Office View by Venom81ED
Partnership by maks55amg - For smooth and successful business to be done, smart CEOs know to keep their friends close and their business associates even closer...
Escape the Maze by up-daz - Going for a spin in the new Enus Windsor Drop takes an explosive and dramatic turn, as up-daz breaks free of the Maze Bank in a fiery blaze of glory.
Credit? No No No by --EVOLUT7ON-- - A busy CEO may have a number of issues to sort out, but cash flow isn't one of them in this entertaining snapshot.
Trading Places by DeAliveBeast - DeAliveBeast captures the thrilling moment status is changed and power reversed between Losers and Winners in the Trading Places Adversary Mode.
CEO Silhouette by MiroAWhite - Muted shades and colors make MiroAWhite's honorable mention all the more striking, as a CEO surveys the territory available to a diligent mogul beyond the glass window.
​SWEEPSTAKES WINNERS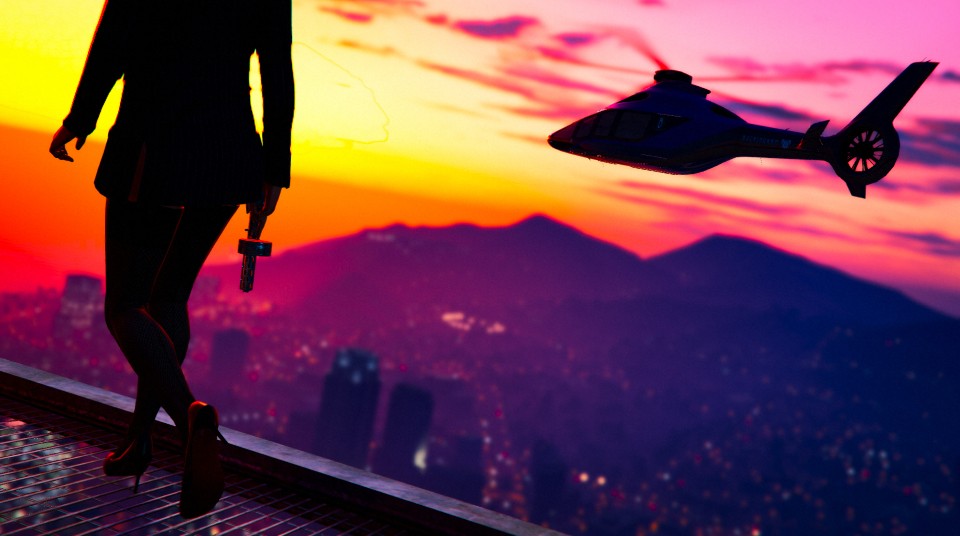 Standing tall, above the world and surveying your domain is where any self-respecting, industrious entrepreneur should be. Taking in a rich sunset landscape as the new luxury Volatus flies alongside, slimsy1901's view from the top sure looks nice.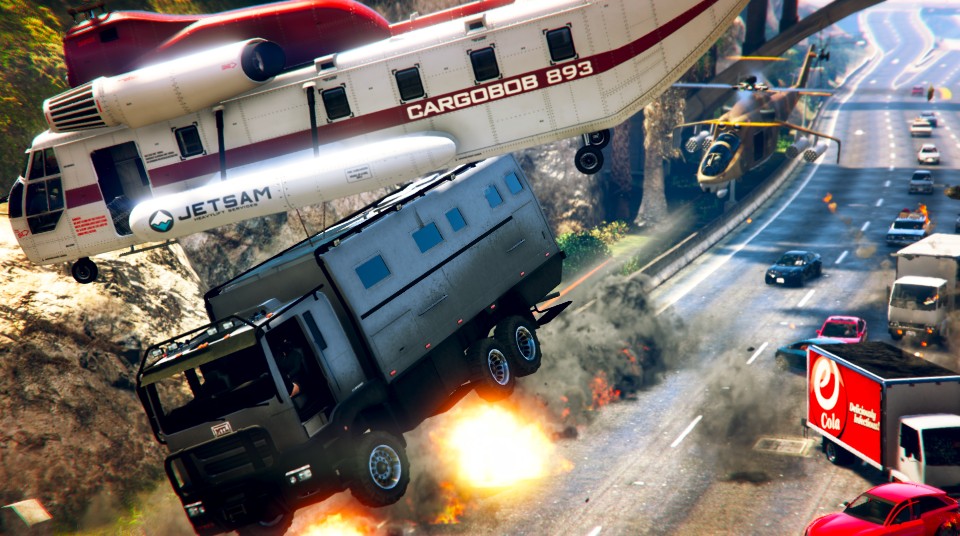 Like a scene straight out of a Vinewood blockbuster, Nightrain-G-'s action shot neatly showcases cinematic explosions, highway mayhem and some of the new heavyweight vehicles - there's the Cargobob seizing an opportunity, a HVY Brickade riding passenger and a Savage in hot pursuit.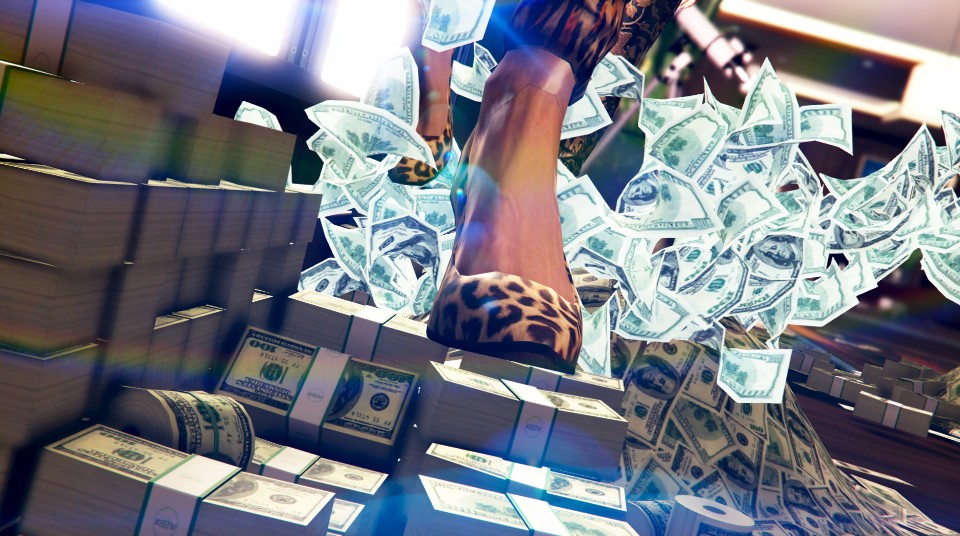 They say money talks and it doesn't speak clearer than in this cleverly framed scene from maks55amg. Hard-earned, cold cash makes for soft carpeting, as a pair of killer heels take their steps along the corporate criminal ladder.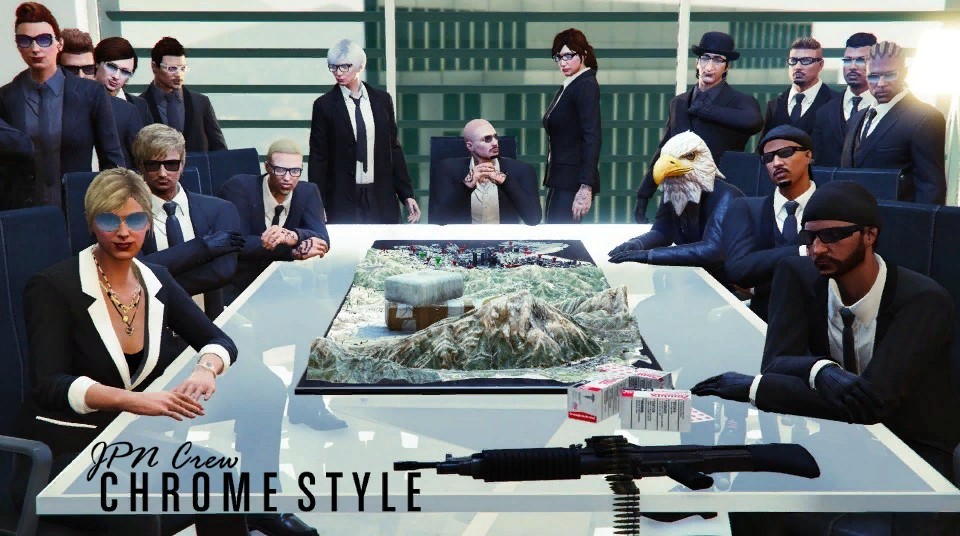 The Chrome Style Crew pose for a group photo between serious company talks in the boardroom of a swanky Executive Suite. With weapons and Special Cargo decorating the Table Map and the sharp matching suits and shades, there's no denying this Crew means business.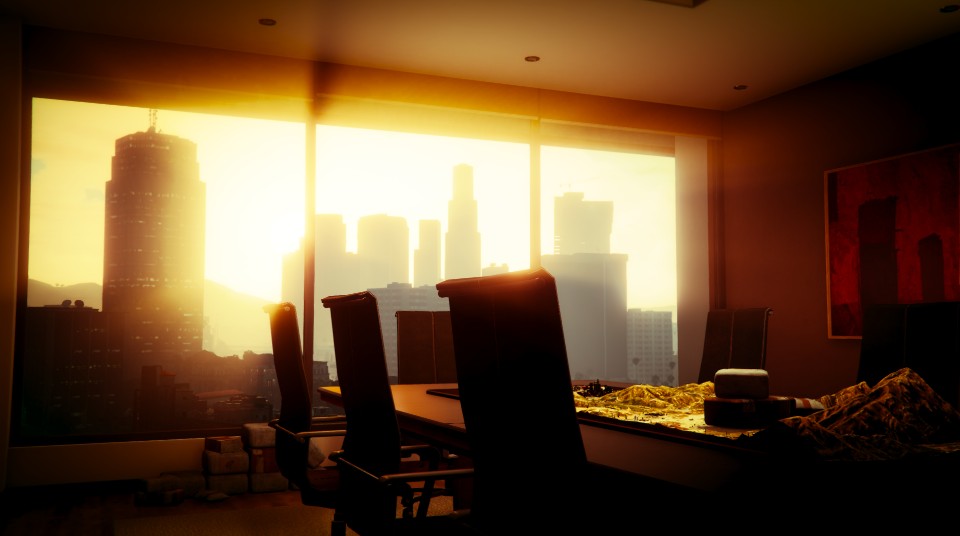 For those hankering after a taste of the good life, Venom81ED's shot of 'The Office View' presents all that an Executive Suite (and lifestyle) has to offer. From the Boardroom Table Map to neat stacks of Special Cargo ready to be shifted and the glorious skyscraper views afforded to those with the time to stop and admire them...
Other Honorable Mentions...
Congratulations to the Social Club Executive Merchandise Sweepstakes winners MitcHendrickS, ShooterMagoo, DerMort01, LarsSchildhauer and Miffman, who each chalked up a bounty fit for a true criminal kingpin, including a GTAV Vinyl Soundtrack, an official GTAV Chrome Zippo, a GTAV Gold Bar USB, iFruit Mouse Pad, Epsilon Paper Weigh and more - enjoy!
Keep an eye out for a new Snapmatic Photo Challenge next week in celebration of the launch of GTA Online: Cunning Stunts, and don't forget that there's still time to make your creative and directorial mark with our #CEO Rockstar Editor contest. Be sure to read the full creative brief and be in with a chance to win prizes worthy of any screen executive!